MI  DIA FROM SCRATCH IS AN UNDERRATED PLANO GEM
DFW is never short on good Latin cuisine. Whether they be mom-and-pop shops or elevated concepts, Latin eateries can be found in just about any shopping center in town. While many "elevated" Latin concepts may make actual Hispanic and Latinx people cringe, one Plano restaurant manages to get it right. Tucked away in West Plano Village is Mi Dia From Scratch, an upscale Latin fusion restaurant with modern Santa Fe and Tex Mex flavors.

WHERE TO DRINK IN FORT WORTH RIGHT NOW: 5 BEST BARS TO WARM UP WITH FALL COCKTAILS 
With cooler weather comes cravings for something to warm up our insides, be it spicy, smoky, or just plain strong. These bars offer libations that'll shake off the chill, from smooth bourbon concoctions to piquant cocktails that will tantalize the tongue. One bar even has an entire menu of coffee cocktails for those who like to start early.

LIQUID LUNCH: 
Here's a list of food pairings that might actually improve your Cocktail Week.

RESTAURANT REVIEW: MI DIA
With three DFW locations, Mí Día scratch kitchen has something very unique to offer … it doesn't just focus on the traditional.
The menu is well designed and carefully crafted with a fresh mentality. I dined in and enjoyed a few items off their catering menu (which are also on their regular menu), and was….

FOODIE FRIDAY: MOTHER'S DAY BRUNCH SPOTS
Brunch and Mother's Day are a match made in heaven. Because if Mom's not cooking that day, who else is going to do it?! Kidding… we're sure there are many of you out there who are more than capable of cooking up a delicious meal for your mother/wife/grandmother/etc.

YES, CINCO DE MAYO HAS FOOD SPECIALS: BAJA FISH TACOS, TRES LECHES CHEESECAKE AND MORE
Cinco de Mayo is the ultimate Tex-Mex holiday.
Texas native Gen. Ignacio Zaragoza led Mexico's army to victory over the French in 1862.
So 157 years later, we celebrate with tres leches cheesecake.

CHEERS! 7 SIPS FOR HOLIDAY PARTYING, NEW YEAR'S, BOWL GAMES & MORE

MEET CHEF GABRIEL DELEON OF MI DIA FROM SCRATCH
Today we'd like to introduce you to Chef Gabriel DeLeon.
Chef Gabriel, can you briefly walk us through your story – how you started and how you got to where you are today.
I started working with my father in Red Oak, TX at the age of 16. It was my father's first restaurant, La Parilla. I was a dishwasher.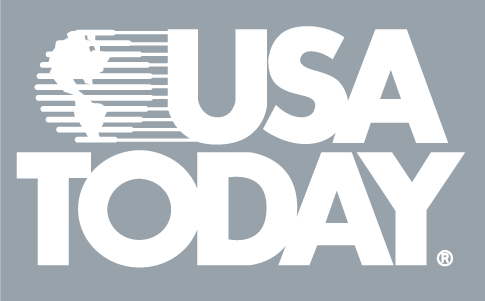 TOP 10 BEST TEX MEX IN TEXAS

8 TABLESIDE DISHES TO ORDER IN DALLAS

MI DIA OPENS IN FLOWER MOUND ON MONDAY
The eagerly anticipated opening of Mi Dia From Scratch in Flower Mound is almost here.
The popular Mexican restaurant first opened in Grapevine in 2011.

MI DIA FROM SCRATCH (PLANO)


THE HEAT IS ON
OH, WHAT A DAY! The Divas ventured to Mi Dia From Scratch, where Executive Chef and General Manager Gabriel DeLeon blends traditional Mexico City recipes with modern Santa Fe and Tex-Mex flavor .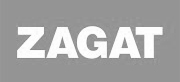 THE 11 HOTTEST NEW OUTDOOR DINING SPOTS IN DALLAS-FORT WORTH
This West Plano outpost of the Grapevine Mexican spot opened last year, but it recently opened its airy patio right next to the shopping center's tranquil bubbling fountain.

Southlake Style
By Tina
Sep 13, 2012
DINING GUIDE – AT A GLANCE